Arabian Courtyard Hotel & Spa's FAMILY SUITE
FAMILY SUITE
55 sqm size, featuring a living room with basic kitchenette, dining table and TV lounge/ interconnected to a spacious bedroom with a large bed and well-appointed bathroom. Every room offers all the amenities of modern day living; work station, IDD phone, satellite television, control panel, safety deposit box, Mini bar, Tea/coffee making facilities, iron & ironing board, bathroom with toiletries.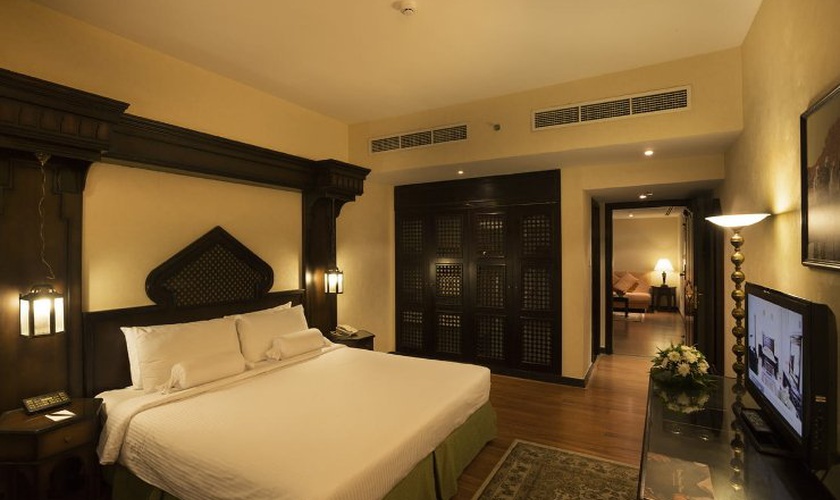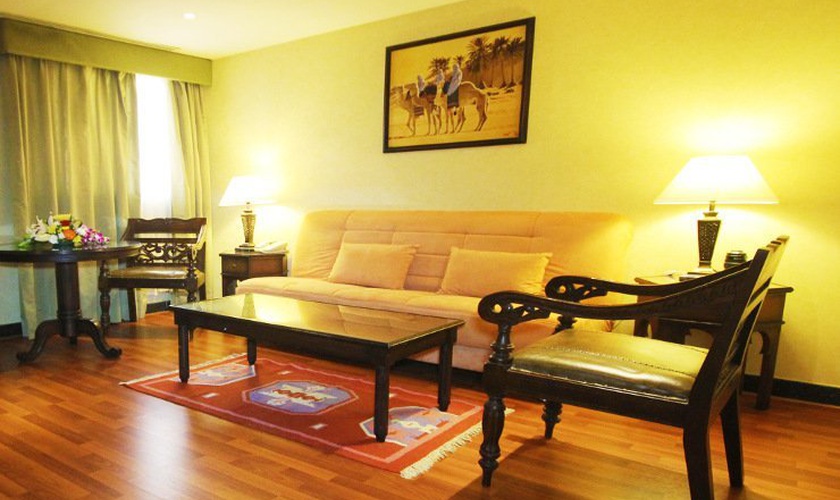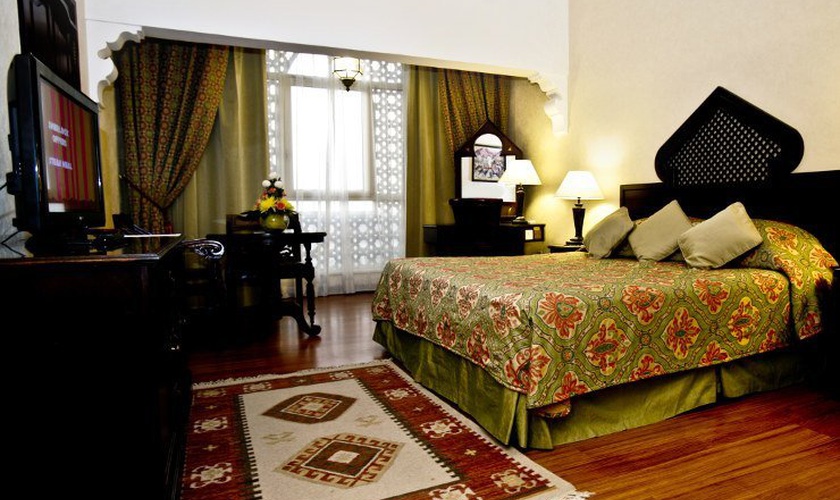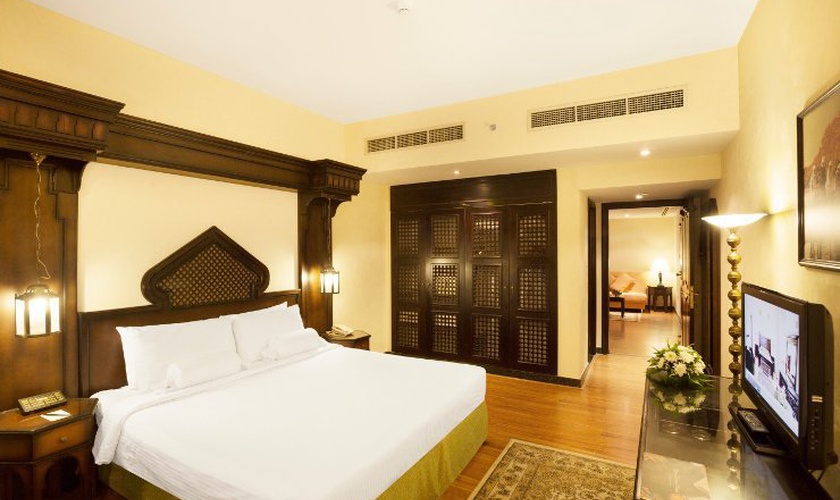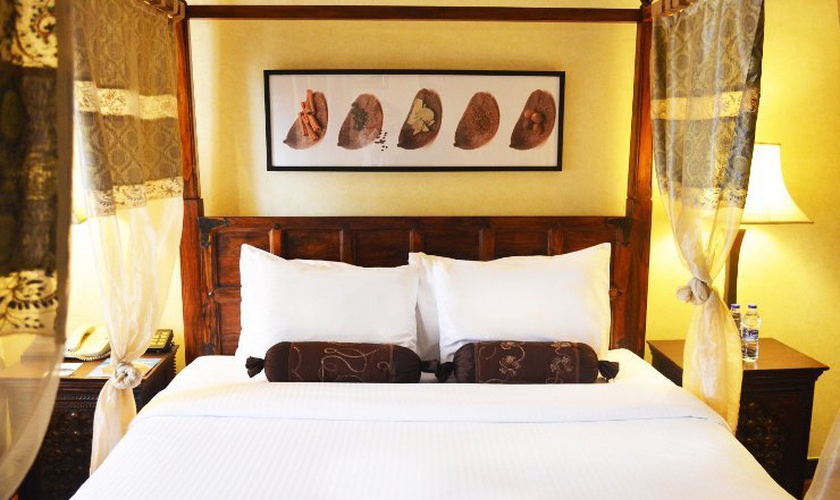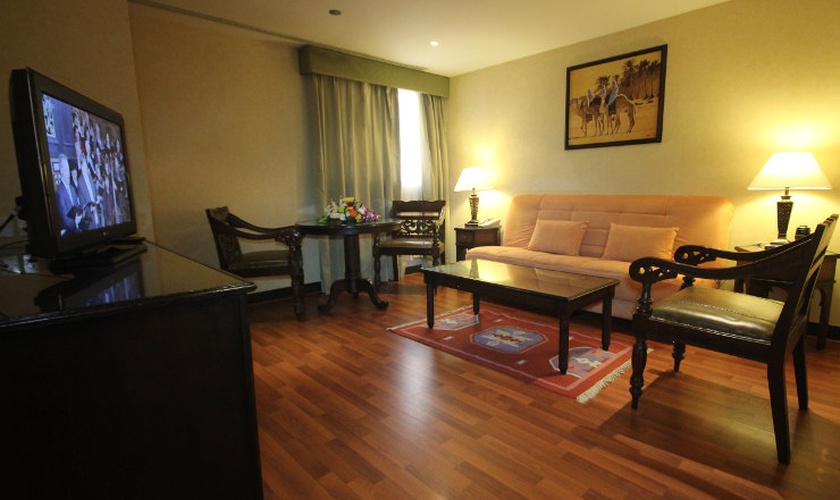 Visitor's review
Brilliant hotel, wonderful stay. Would go again without hesitation
Good location, good services and facilities and friendly staff
Always welcoming, always friendly. A home from home
Stayed numerous times at the Hotel and certainly highly recommended.
Comfortable rooms and close to historical part of Dubai.
Superb service by all staff, great, quaint place to stay...loved the furnishings
Friendly, helpful staff and excellent location for cultural understanding of Dubai history.
"Sehr schön hier, lohnt sich auch was hier zu trinken