Arabian Courtyard Hotel & Spa's GRAND SUITES
GRAND SUITES
102 sqm size, reflecting the grandeur of Amir and Sheikh's glory and the richness of Indian renaissance through wooden handcrafted structures, silk bedclothes and classic elegant furniture. These suites are located on the hotel's top floors, with stunning views of Dubai Creek. Featuring two-bedrooms, en-suite bathrooms, and exclusive dining and living area, butler service and free access to VIP lounge.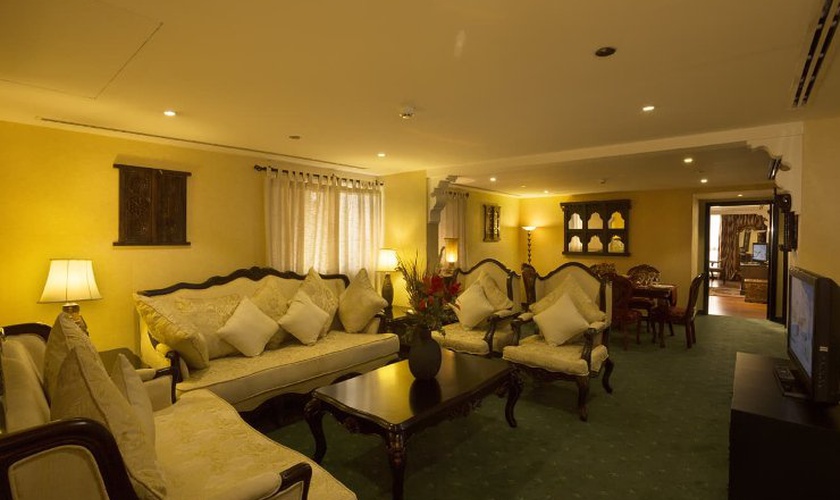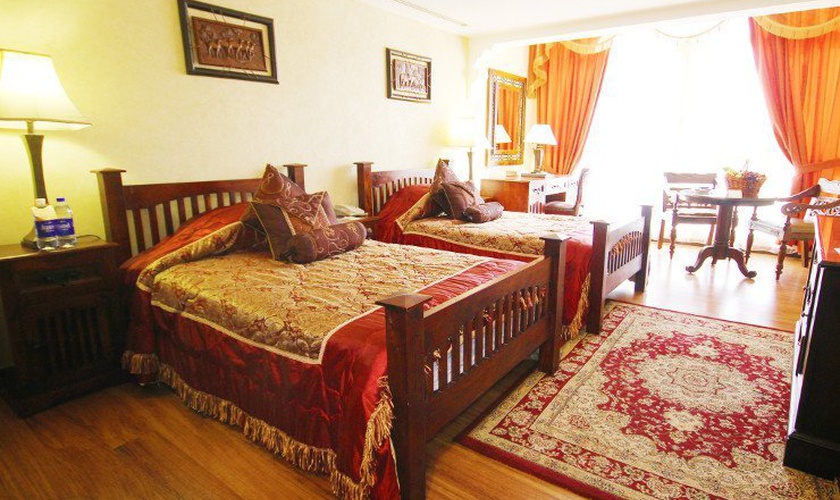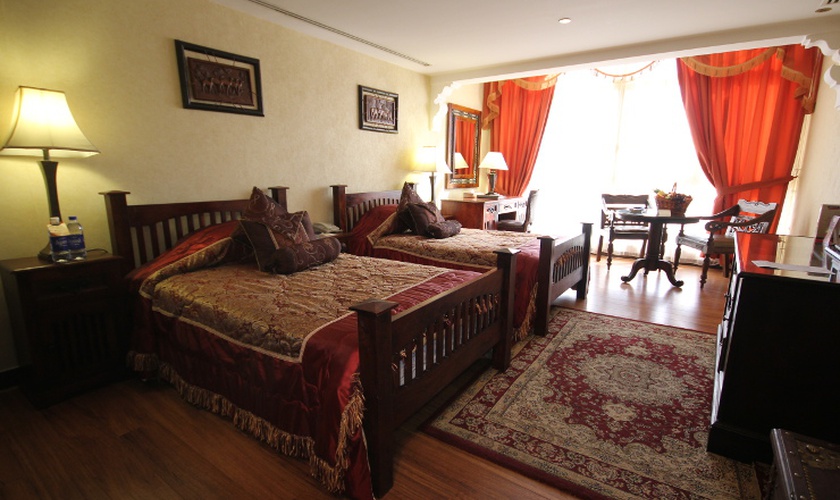 Visitor's review
Brilliant hotel, wonderful stay. Would go again without hesitation
Good location, good services and facilities and friendly staff
Always welcoming, always friendly. A home from home
Stayed numerous times at the Hotel and certainly highly recommended.
Comfortable rooms and close to historical part of Dubai.
Superb service by all staff, great, quaint place to stay...loved the furnishings
Friendly, helpful staff and excellent location for cultural understanding of Dubai history.
"Sehr schön hier, lohnt sich auch was hier zu trinken